From the top
Kid Shogun on GlobalComix FREE Preview
Shorame"Sho" and Aranelle "Ara" are brother and sister both with expressed talent in gaming. The Both of them are in a weird space in their lives where alot of uncertainty looms. Between facing homelessness and abandonment, they are often left to navigate their life troubles together alone. Though they both have found gaming to save their sanity, what happens when gaming needs them???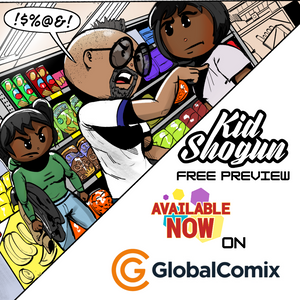 work with us to tell the story
Looking for Illustrators/Artist
Complete the Kid Shogun Artist Contract Form to express your interest in being a contracted artist contributor in our launch of our Kid Shogun Pilot Comic and future Kid Shogun projects.